Award-winning consultancy democratizing the world of fintech
At Capitalixe, we implement strategies and technologies that help corporates and institutions more effectively manage their finances.  As specialists in our field, we focus on three key areas: international payments, banking solutions, and foreign exchange services.  
Growing partners worldwide
Years of combined experience
Global base of institutional clients
Monthly transactional volumes
Growing partners worldwide
Years of combined experience
Global base of institutional clients
Monthly transactional volumes
Well-connected and uniquely positioned
Ivan Kovachev and Lissele Pratt founded the company in 2019 with the sole purpose of providing the latest and best financial services to businesses worldwide. Since then, the company has evolved into a world-leading payments and banking consultancy with a strong network of partners and global clientele.
Drawing on over 25 years of combined industry experience, our team has the knowledge and expertise to help your business scale. By focusing on quality over quantity in both our clients and people, we've been able to provide a specialised service that moves and evolves quickly to meet your needs, no matter how complex they are or how quickly they arise.
We're honoured
to be a part of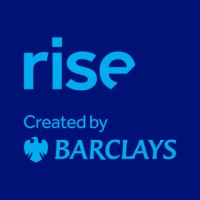 High-impact solutions without the hassle
At Capitalixe we're committed to being leaders within our industry, not for the sake of vanity, but because we know that achieving this leads to exceptional opportunities. 
A tried & tested service
Our strong track record has allowed us to secure unique partnerships with leading global institutions, providing enhanced capabilities and a truly international reach.
A win-win situation
We don't believe in charging our clients upfront fees. Our suite of services is free of charge, meaning we only succeed when you do.
A consultative approach
We continue to partner with a small number of high value clients and are selective about who we work with. We only approach businesses where we know significant value can be added.
A distinguished client base, across more than 50 countries
Understanding your business is critical to our success. We offer industry-specific solutions designed to help businesses in high-risk industries reduce costs, mitigate risk, and grow.
Meet our friendly and dedicated
team of experts
With a degree in Economics and 10 years of industry experience, Ivan has curated a strong network of international clients, partners, and key industry leaders. He began his career in the City of London, working on trading floors of leading FX brokerages and is a featured nominee of Forbes 30 under 30.
Fintech phenomenon Lissele Pratt is the epitome of start-up success. Lissele's hard work landed her a spot on the Forbes 30 under 30 Finance list in 2021 and is a proud Virgin Start-Up Mentor. You can find her insights in popular publications like Entrepreneur, Thrive Global and Fintech Times.
Caroline is an industry expert who prior to joining the team worked at some of the biggest name in FX, including Ebury Partners and Global Reach Group. Drawing on her deep market knowledge and years of experience, Caroline works with clients to help find solutions to complex challenges. Her dedication and contribution to driving growth have been a core reason for our success over the years.
Caroline Moreno
Head of Business Development
Since joining Capitalixe, Elena has quickly become a key member of the team in driving the company's vision. She has committed herself to understanding clients' needs and developing strategies that add real value to their operations. Elena has developed strong relationships with clients and partners alike, whilst helping to grow and expand our market reach.
Capitalize on our network today
Get in touch and set up a free, non-obligatory consultation with one of our team today.